Furniture Removals Has All the Answers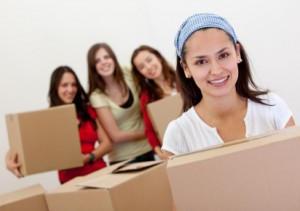 Furniture-Removals offer a full range of removal, packing and storage services, as well as the option to hire us for help with furniture assembling at both ends of the move. People of all ages relocate and therefore need our help, which is why we like to make sure that we have the exact service to offer each of our clients.

Moving house or to a different office space can be a major change in your life and can bring with it a mixture of emotions however, with our high quality and professional services, one thing you will not have to face is hassle or problems during the process of relocating. Our years of experience in the moving business sets us apart from other companies that provide similar help and services, which enables us guarantee only the best quality every time our team completes a removals, storage or packing project for you.

We offer high quality, professional removal, packing, furniture assembling, man and van hire and storage services too. Our company specialise in the services that we offer and are carried out by our team of qualified and experienced experts. You may require our help with a few different matters and therefore may choose to hire our team to provide you with more than one of our services, or perhaps you just require one particular service from us, either way we are always here and ready to help you! At any time you choose, feel free to call us up to a request a FREE quote on any of our services that you require.

Furniture Assembling

If you have ever had to assemble a piece of furniture after purchasing it from the store, then you will know how awkward and confusing it can be, not to mention that you risk damaging the item if it is not assembled and disassemble properly. In addition to these points, allowing time to carefully take all your items of furniture to pieces in order to move them and making sure that all the tiny screws and nails are kept together safely is extremely time consuming too. You don't have to worry about dismantling every item of your furniture before then having to put it back to pieces at the other end again. Our team can take care of this for you without causing any inconvenience to you or your daily life.

House Removals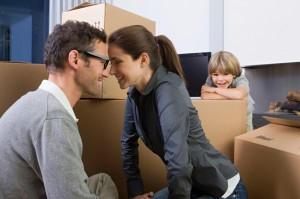 Moving house is an exciting, new experience that you have probably took some time to plan out and is also a life changing step, even if you're only relocating within the same town. Due to the fact that you will need to hire a firm to transport your belongings from your previous property to your new home, you must make sure that your personal possessions are left in safe hands and therefore finding a reputable and trustworthy removals company like us. We have been relocating our clients to various locations nearby and further away and can provide you with a custom made removal package to suit you and your lifestyle.

Man and Van Services

Van rentals are an excellent, low priced alternative to courier, delivery and moving services. Our van hire services come with a skilled and experienced high-top van driver so you don't even have to find your own driver, as this is a complete man and van service. Our helpful drivers will help with the loading and unloading each end of the trip and will transport your items to any destination that you require. Our vans are clean, efficient and can hold a large amount of goods at any one time.

Small Moves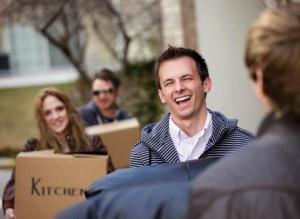 If you have a small load of belongings which you need to relocate we can provide you with a suitable vehicle to suit the amount of items that you have. We offer a special service, which is especially for clients who don't require a huge removals vehicle. Providing that your goods meet our weight and size allowance, you can choose to hire us for a small move service. Should you choose to use our small moves, you will be happy to know that you will only be charged for the amount of space you require and will not have to pay out for space that you neither need nor use. These small relocations are the perfect choice for office removals, people moving between furnished rental accommodation and anyone else who doesn't have many belongings to move.

Student Moves

Beginning student life is exciting but frightening at the same time, as it is the time when most young people leave their family home for the first time to go and live on their own, often in an area quite far away. Relocating can be expensive and stressful, which is especially unfair for students to have to face when they have so much more on their minds. However, we can offer an inexpensive, efficient, fuss free move for students travelling to any location within the UK. Our team provide affordable and easy relocations for students who are moving in to their university accommodation for the first time, or for those who are moving between housing during their time at university or college.

Packing Materials

Packing up and gathering packing supplies are two jobs that can be worse than the actual move itself. They are probably the most time consuming, as well as physically and mentally tiring, which proves why so many people hate the job of packing and boxing. The first and most important part is making sure that you have the right packing materials to start with, because this will make the whole job easier and will enable you to complete it quicker too. Don't waste time searching high and low for the best value, high quality and most suitable packing materials when you can order them online or via a telephone call from us. We can supply you with unlimited amounts of: tape, boxes, wrapping paper, bubble wrap, labels, padded envelopes and more…

Storage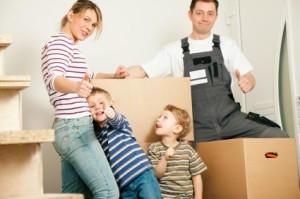 If you can no longer accommodate your items for various reasons, you will be pleased to know that you are not alone. However, the difference is that most other people have already sorted their storage problems by renting a safe and secure storage unit from us. Our company have storage sites based in all area of the UK, so you can hand pick a storage container in an area that is best for you. Our prices are affordable and our quality is always nothing but excellent, so choose us to solve your storage solutions now!

Furniture-Removals can help you with all of your packing, relocation and storage issues, so call us today on 020 8746 4360 for more information or to book our high quality services today!


Request a quote
Other Services
The service provided by Moving Furniture was excellent, two great guys showed up, loaded up our stuff on the lorry and next day unloaded it at the new address and assembled all furniture as requested. Would highly recommend them to anybody moving...
Theodore Channing
Moving Furniture offered a wonderful service when it came to booking and the movers who arrived that day were prompt, speedy and amicable.
Hadley
The movers delivered everything on time and my possessions remained intact. There were no hassles from Furniture Moving Company.
Steph M.
Came across Moving Furniture randomly when looking for something else, and they when I moved home they were the removal company I remembered, so decided to give them a call. Very glad I did, really high class level of service, but far cheaper...
Susan Thorns
My massive removals job didn't pose Moving Furniture any problems, and the service ended up being well within my budget too - the complete service.
Johnny L.
I received a great service when I was moving my business from one end of town to another. I was expanding and needed a bigger shop. I had a lot of stock and expensive shop fittings and furniture to shift. Furniture Moving Company were brilliant....
Lori Baker
You can depend on Furniture Delivery 100% for customer satisfaction. They offer an amazing and cheap man and van service that I use often because I tend to move quite regularly with my work. This is a company you can count on for the best help...
Robert Whistle
I thought this team was fantastic! My sister recommended the company to me after she moved to a new commercial property recently. I just thought that she had hired a professional commercial removals company and so I didn't think anything more of...
Alfie Cartwright
For me, the most pleasing thing about Furniture Delivery was the way in which the staff packed my things with care and labelled each box clearly and specifically. On top of this, the team categorised all my possessions very accurately before...
Graham Primrose
God, I was so worried about my move. I was dreading it immensely but I was able to save it. Well, Moving Furniture did. I hired them to take care of my move for me and they did it way better than I ever could. They were quick to do everything,...
Sarah Lindsey