The Only House Removals Service You Will Need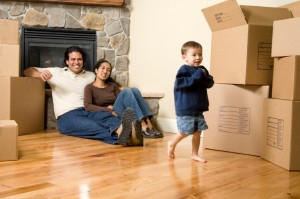 We know that there is no place like home and the thought if having an unsettled home, where everything is boxed up for long periods of time, can be a miserable and unhappy thought. The best way to avoid this from happening to you is by employing a reputable and trustworthy removals company, who will complete your move quickly and efficiently so that you are not waiting around. Furniture-Removals knows that it's important to perform each and every relocation in a short amount of time so that our clients can settle in to their new home with ease and comfort. Our flexible working hours, means that we tailor make our removal packages to suit our clients and to make the moving process as easy and as convenient for them as possible.

Appearance is important to us and to our clients, and so we keep all of our removal vehicles clean and in excellent condition. Each member of our team is also always dressed smartly in our company uniform to create a respectable and professional impression. However, our professionalism doesn't just show through the way in which we dress and appear, but it is also evident and of high importance when we complete any house removal for our clients. We know that moving house can be an emotional and exciting time for our customers and this is why our company aims to make the experience as easy and as enjoyable as possible.

Usually, a house removal involves relocating your lively possessions and personally belongings and in knowing this, we take time and make a special effort to ensure that they are treated with care and do not get damaged or lost. We do not have any limits or requirements as far as the weight or size of your items go, because we provide high quality services for moves of all sizes. The price of our relocation services depends on the size and weight of your item load and doesn't include any hidden costs further down the line. We would also like to inform you that with our moves, you will not be charged for lorry space that you can't fill and therefore do not require, as the price of your removal will be calculated on the space that you need.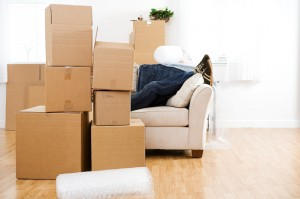 There is a reason why people choose to hire a professional team to complete any service and it is no different when you come to hire us for managing your relocation. Our team strive to deliver you with all of the help and support which you will be unable to find elsewhere and at the time, will provide you with a high quality, reliable house removal which can benefit you in more ways than one. Moving doesn't and will not be stressful or hard work with us, because we take on the full responsibility of handling your transportation needs and any other task which needs to be managed. Our clients hire us to make their life easier and to make their moving process more convenient and less stressful and we always aim to please.

When moving day arrives, you can rest assured knowing that everything will go smoothly and you have all the help you need at hand. Our removal men will take care of the loading and unloading at either end of the trip, so you can just simply relax and look forward to setting up home at your new residence.

When it comes to house removals, Furniture-Removals can meet all your requirements and give you more. Book your move today by calling 020 8746 4360.
Request a quote
Other Services