High Quality Small Moves at Low Prices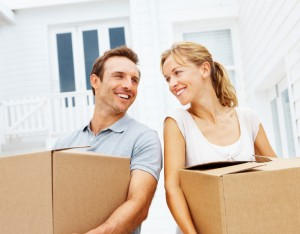 Furniture-Removals understand that every move is different and doesn't involve the same weight or size of items every time. Each of our clients relocates from a different size and type of property, which means that everyone requires a different kind of relocation service and vehicle. Small moves are a perfect option for those who do not possess a large amount of items and who don't require an overly large space on our removal vehicles. Many companies do not alter the price for that kind of moves; however we don't believe that our clients should have to pay for space which they neither use nor need, which is why we offer lower rates for small removals. As far as quality and care is concerned, every one of our small moves are delivered to our clients in the same professional way as any other, more expensive services. Quality, care and reliability are not reflective on the price you pay for one of our services, but are our company ethics.

If you have been considering whether or not to contact our company about hiring us for your relocation, but are worried that you don't have a big enough quantity of belongings to move, then you will be interested to know that we don't have a minimum weight or size requirement in order for us to transport your goods. You can contact us and use our moving services even if you only have a couple of items to relocate. If you're unsure of what we class as a small amount of items then feel free to get in touch with us at any time and enquire about our weight and size limits.

Once it is clear that your load of goods falls in to the category of small, we will be able to give you a free quote on your removal and together we can start the relocation process. Many people often consider there to be no benefit to having a smaller amount of belongings to move, as many companies still charge the same amount as they would for a much larger amount of items. However, we don't consider this to be fair or logical, which is why we carefully calculate the cost of each move in accordance with the work involved and the required amount of transportation space.

Those of you who don't possess a great number of belongings and items of furniture can benefit from our small move services. Our small removals can be used for domestic or commercial purposes, for example: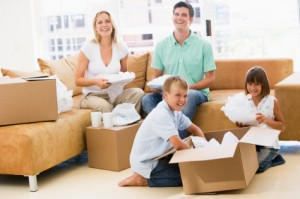 • Office removals
• Other commercial moves
• Tenants who are moving between furnished rental accommodation
• Apartment owners
• Home owners who are leaving their furniture at their previous property/have sold their home as furnished
• First time buyers
• Anyone who is moving their belongings in or out of storage facilities
Our moves are inexpensive and completed by our professional team and drivers, who can help you with any problem or query that you may have during the relocation. We take control of managing your relocation for you so that you don't have to worry about a thing. When it comes to moving day, our team will be there at the ready to help you load and unload, so you don't even have to find extra pairs of hands to help you out. You may be in need of a small move, but you will still be guaranteed the same high quality and care, as with all our other services.

You are just one phone call away from a low priced small move. All you need to do is to call Furniture-Removals on 020 8746 4360 and start your relocation today.


Request a quote
Other Services