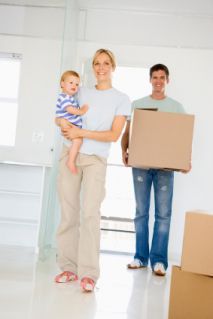 Moving to Finland – Useful Things to Know
28 August 2014
Being so close to Europe here in the UK, there are many possibilities for moving and living abroad. As we are part of the EU, moving to another member country can be fairly straightforward in terms of getting registered as a citizen and for medical care etc. Finland has a population of around 5 million people, is one of the richest countries in the EU , and has a very good education system. Below are some tips that will be useful if you are planning to relocate there.

Finnish is quite a difficult language to learn, but it can still be useful to try and pick up useful phrases. Luckily, around 63% of the population speak English, so chances are you will be able to negotiate any housing contracts in English if necessary. Once you have moved, you will no doubt pick things up quickly, but having the aforementioned key phrases handy can still be very useful initially.

If you are moving from the UK, then as mentioned, you have can quickly get registered as a citizen thanks to being part of the EU. The first thing to do is register with Kela, which is the Finnish equivalent of the social security system. This can be done easily online, at the Kela website. Be sure to check what you are eligible for, however, as benefits will change based on how long you plan to stay in Finland. Generally speaking, you will be eligible for all associated benefits if applying to be a permanent resident. It is also important to note that should you be receiving any state benefits from the UK (such as a pension), then you will not be eligible for any Finnish social security. Medical care will be easily available by registering your EU medical card.

Helsinki is the capital and largest city in Finland, with a population of around 600,000, and visitors and residents can expect the same amenities that you might find in any major city. If possible, try taking a trip to Finland as a tourist if you haven't been before, as this can give you some insight into what living there will be like, and can help you make an informed decision. Be aware also, that the climate in Finland is vastly colder than you might be used too!

Purchasing a property is Finland takes around 14 days to complete, so this something worth factoring in to any moving and packing plans. It should also be noted that one area, the province Aland, requires special permission to purchase property in, if you are a foreigner. This is the only major restriction in place for foreign property buyers, as they are generally equal to Finns in all other respects, and eligible to purchase a second property without additional red tape. Perhaps one of the most attractive aspects of the property market in Finland, is that it is quite cheap to buy there, especially when compared to UK housing prices. This can go a long way to helping you with the budget for your move and any other related costs that might crop up once you have relocated.

Before committing to anything, make sure you research the area and try to get answers to any specific questions you have by using the internet or checking with the foreign office.